The Imaging Software, Ink, Media and Printers used in the Print Fine Art process
Giclée Oil Painting
The fine art in the "Gallery Section" are printed with exceptional quality on HP large format printers using a range of ink technologies.
The reproduction of oil paintings starts from direct digitisation of the original paintings. Each image is guaranteed to have 300 dpi resolution (20/20 vision can resolve 300 dpi at a distance of about 7 inches from the picture, at about 1 metre distance, just 60 dpi), the image acquisition process avoids the reflection of the oil pigments which is a common problem of normal photographic and scanning methods which affect the colours adversely. The acquired digital data preserves the colour information excellently. The digital data is acquired using 16-bits technology thus offering 65,535 levels of graduation/precision. The reference original work is repeatedly compared with the printed images, under the rigorous direction of the original artist, until the best results are obtained. Visually, the final result has excellent likeness. The reproduction is printed using the latest
HP DesignJet Z2100
(using Vivera ink from the HP DreamColor technology) directly onto canvas cloth with a specil coating. This coating can cause the dark and bright areas of the picture to come out clearly. The pure colours are all very well displayed. The canvas texture also enables the reproduction to have similar sense of reality as the original. The reproduction is therefore appreciated by the owner as much as the original work visually, additionally the durability and the permanence of the materials used also enable it to have very high collection value. The prints are directly printed on canvas or resin coated paper (xuan paper on special request). The canvas print is more expensive. Canvas that we used is the far superior pure flax type which is 400% more expensive than the cheaper polyester/cotton blend artists' canvas commonly used by most print shops. The permanence and durability of the whole art work are expected to be in excess of 100 years as a consevative estimate although the ink is measured to be at least 200 years in laboratory controlled testing conditions (see below).
---
---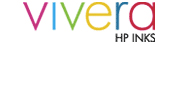 The
HP DreamColor
technology behind the Vivera ink and HP printers.
HP 70 Vivera Pigment System (as used for example in the HP Z2100 Designjet printer) - Innovative HP Vivera pigment ink technology delivers an unmatched combination of outstanding image quality, water-resistance and over 200 years of fade resistance on a range of HP creative and speciality media.
HP Vivera Ink
, such as used in HP 85, has up to 100 or more years
photo permanence and durability.
Wilhelm Imaging Research, Inc. concluded that prints made with HP 85 Ink Cartridges and HP Premium Plus Photo and Proofing Papers may be displayed indoors under glass for 82 years before noticeable fading and staining occur (see www.wilhelm-research.com for details). Also
Z2100 results
for at least 200 years permanence.
---
Fine Art pictures and photographs may use printed directly:-
on canvas (cloth)
on resin coated photo quality paper
on xuan (rice) paper
on smooth fine art paper (museum archival quality)
(Canvas that we used is the far superior pure flax type which is 400% more expensive than the cheaper polyester/cotton blend artists' canvas commonly used by most print shops. Other suppliers may use inferior products that are printed on paper first and then stuck on the much cheaper canvas. Effect may appear initially be the same but is no where near in quality. )
---
---
Advanced Imaging Processing Software (on sale from Q4 2007)
Achieve better printing qualities, substantical savings in time and money by using our advanced imaging processing software as used in the prints on offer for sale on this website. The software is very easy to use and it performs fast. A graphic designer should be able to turn around most pictures significantly faster using this software than Adobe Photoshop©. Many advanced imaging processing features are not available in Adobe Photoshop©. Many graphic designers have purchased this software as complement to their Photoshop© or similar software package. The software company is a developer in the
HP Developer & Solution Partner Program
and regularly exhibits with HP as a Solution Partner and Business Partner. For over a decade the software has had many version enhancements. Currently the software supports the HP 5000/5500, HP 30/90/130/120, and the very latest HP Z2100. Call now to register your interest in this fabulous software, English version is generally available in Europe in Winter 2007.
Current version is called eH2006 and is available in Chinese language only (this picture gives an indication of what is expected for the English version in 2007). The software is expected to cost a small fraction of the hardware price of an HP DesignJet® printer.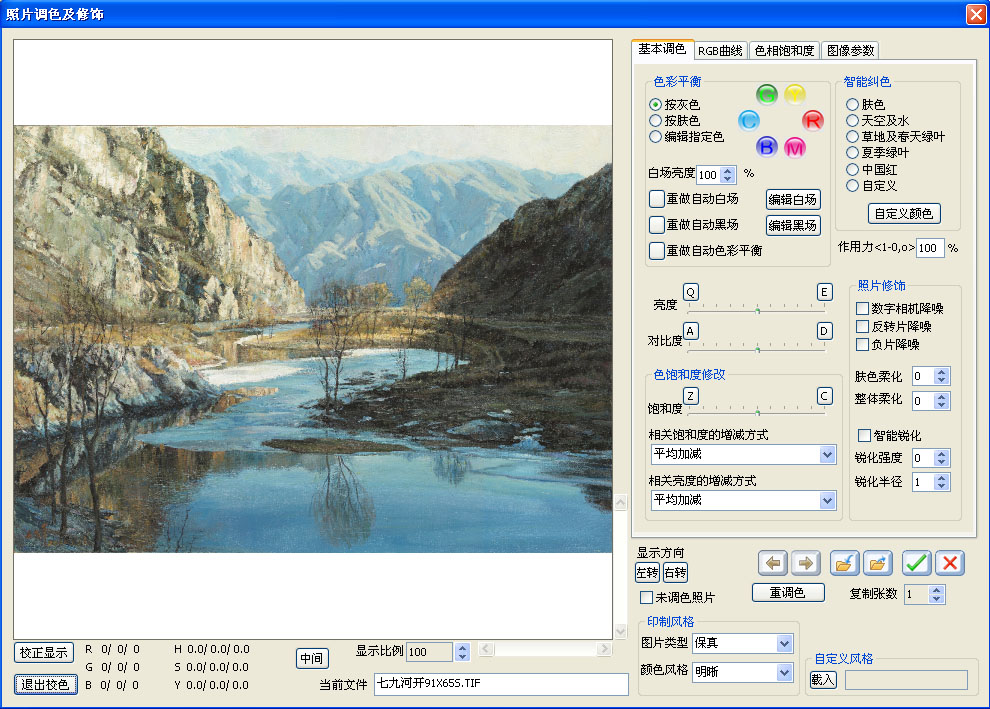 ---
---