Shi Shengfeng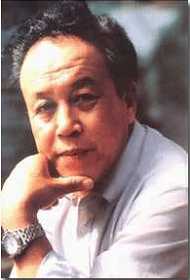 "Shi Shengfeng" was born 1937 in HenNan province right in the home town of the famous national hero Yue Fei (in the Song Dynasty in the 13th Century).You will see some paintings on this web site from this town. A very unassuming artist immersed in his arts.
1958 Enrolled in Fine Art Department of Beijing Art Teachers' College (presently named the "Beijing Normal University")
1958 enrolled in the Beijing People's Art Theatre
1994 listed in "Artists' Biographical Dictionary of China"
1997 listed in the "World Famous People" ny Hongkong China International Exchange Publishing House
1998 listed in "Chinese Experts Dictionary" by the Ministry of Human Resources
Recent Exhibition (many since 1956)
2007 - Exhibition of the Reproduction of Oil Paintings by Shi Shengfeng at the National Museum of Ancient Books, Beijing
Public Collections
"The Majestic Great Wall" in the the collection of the "Nie Rongzhen Memorial Hall"
"???" purchased by Dr Armand Hammer for the Armand Hammer Art Gallery
"National Spirit" in the permanent of the "Hu Yaobang Memorial Hall"
....
Private Collections
In Canada, Germany, Italy, Japan, France, Korean, Singapore, Hong Kong, Taiwan and other countries
Memberships
Member of the Artists Association of China
Member of Calligraphers' Association of China
Member of Famous People Association of China
Reseach Fellow, state senior artist of Research Institude of Chinese Painting& Calligraphy
Selected Works of Art
"The Lofty Great Wall" - Beijing Municipality Painting Gift Album
2001 Shi Shengfeng Oil Painting - Great Wal) published by the Post Office of the Peoples' Republic of China
"Snow Scene" catalogued in "Collection of Chinese Landscape Oil Paintings"
....
Catalogues
"Shi Shengfeng's Oil Painting Selections" 1994 and "Shi Shengfeng's Landscape Oil Paintings" 2001 published by China Federation of Literary and Art Circles Publishing Corporation (referred as CFLACPC )
---
Yihong Lin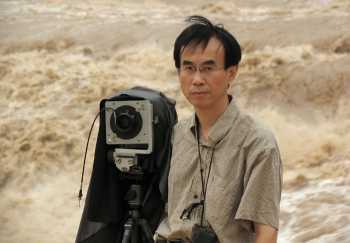 Seldom do you get a photographic artist that has extensive technical knowledge in the field of optics and imagery. Here he is a photo of him by the Yellow River with one of his own make of camera which he uses extensively and sells to photographic enthusiasts. On this web site are the absolute selection of his years of fine images (in his pursuance of quality and ultimate satisfaction each image has excellent composition, technical merits and extensive visual quality). Recent achievements includes the purchased of about 90 prints of his photographs (which are available also on this web site) in June 2007 by an American global company to be used as gifts to their own corporate clients globally.
---
Han-Chang Liang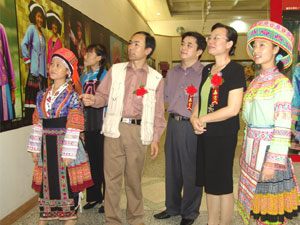 (In white short sleeve jacket) Vice Chair of the Guangxi's Association of Photographers and representative of the Association of Folk Photographers (An association of 30,000+ photographers), he specialises in capturing the cultural heritage and the peoples of China's western provinces. He is a Zhuang national. On 18th May 2006, in The Second Exhibition Photographic Exhibition of Beautiful and Mysterious Guangxi featuring 200+ photographers he (in collaboration with two other artists "Nong Wei Xing" "Xiong Hui" ) won the top GOLD Prize with their composition "The Miao people and the flowers are as one". On 9th June 2007 he exhibited in : "China's Cultural Heritage" "The Museum with no Boundary Walls" Photographic Exhibition". The photographs on this web site are the works from his 5 years of effort from 2001 in the western provinces.