Joop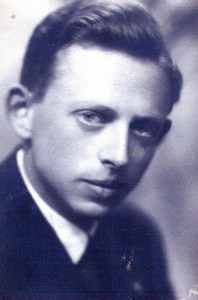 A bundle of contradictions, that's what he was, my old man. A serious preacher, taking care of the people in the community he worked for.
Being a fantastic teacher, with pupils who liked him and still referred to his lessons 30 years later. Physically not strong, still very very productive all his life, combining teaching, preaching, writing, studying historical subjects on Friesland, on Mennonite history. And travelling.

Leading the life of a tramp in South-America, leading a quite disciplined life after that.

Disliked by various people within the Dutch Mennonite community, being well known and liked very much by other Mennonites in Germany, Switzerland, North- and South-America.



Joop as a young man

Johan Sjouke, as was his full name, Joop for short, was born in the autumn of 1910, in the hotel his parents had built only one year before. His birth was not convenient to his mother, who even worked the day she actually gave birth to him.

In later years he told us, he hadn't been a wanted child. Whether this is the whole truth or not, it's the way he felt it, and a feeling that guided his behaviour throughout his life.

Just like his brothers and his sister, he loved his mother a lot.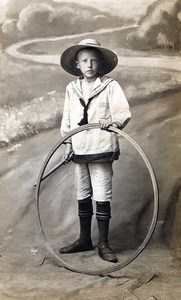 With his sister 4 years older than him, his 3 brothers 6 years and more older, he was of course the kid brother, probably a bit spoilt.
Until 11 years later, when Bert was born



He was clearly an intelligent child. Not as handy as his older brothers Klaas and Hennie. It was all in the mind, in his thoughts. And that's where he lived in throughout his life.
He liked being alone a lot as a kid, but also joined in several off-school activities. Joined and helped to found the local socker-club of Emmen. Was a boyscout for many many years. Went on bike-tours with boys from the village, visiting family in Friesland, the homecountry of his father Sjouke.

After primary school, during which time he already also had to help in the hotel(they all had to), he went to the H.B.S.(Hogere Burger School = Higher Citizen School), which was in a former monastery in Ter Apel.

With good marks he finished this school in 1928. A logical step was to go to university after this.
The story he told later on, was he wanted to study theology from his childhood on. This may be true, but he also tried English language and literature for a while.

Not having learned the classical languages, as Ter Apel was no 'Gymnasium', he studied Latin and Greek for about two years, while living in Groningen, and then proceeded with theology.

His mother was Dutch Reformed, his father of Mennonite origin. Joop chose the Mennonite religion from early on, so had to finish his studies in Amsterdam. One person very important to him that time was a certain Prof.Kühler. He also participated somewhat in student life, not so much in partying and drinking but in debating. He was a very good debater, and unfortunately seems to have made some enemies cornering some of his debating opponents. Later some of them took revenge, in the political complexity of the 40's and 50's. The colleague-reverend Leendert Knipscheer is worth mentioneing here. He insited on the destruction of Joop's researchpapers on Mennonite history, when Joop and his family were kicked out of their house in the turbulent afterwar time. Refevenge for lost debates in years before.



At university, he learned about the terrible fate the Mennonites had in the Sowjet-union, during the dreadful Stalin regime. One of the terrible crooks of this century.
Joop found, something had to be done against this ordeal. According to him a strong Germany (where as it just so happened Hitler was head of state)would be useful to end this suffering. It sounds like driving the devil with Beelzebub.

In this time, he also helped to save the life of a German Jewish physician called Wolf. Whose house was damaged in the Kristallnacht in 1938, Wolf wanted to flee the country.
His son was already in the Netherlands and he could help get them away to the USA. But: 1.The Dutch authorities sent back all Jewish refugees at the border, back to the Nazi-terror. 2.They needed money for the boat.
Joop helped them flee over the border in a car, than went back to Germany by train to fetch hidden jewelry, to pay for the trip abroad. On his way back he was of course scared stiff, customs might find the jewels he had in his pocket.
At the border, suddenly he knew what to say to the customs man. "Have you got anything to declare?" the man asked. "Yes", my father replied, "I've got my pockets full of diamonds". This was the truth. The man pointed to his forehead and walked on.
Thus, the life of Dr.Wolf and his wife were saved.

He wanted to do his masters on the subject of Mennonite history. Therefore, through his connections, he was given the opportunity to go to castle Oliwa, near Gdansk(Danzig) in wat is now Poland, but then was German and occupied by the Nazi's. The dummest thing to do, in my opinion. He stayed there 3 months, doing research.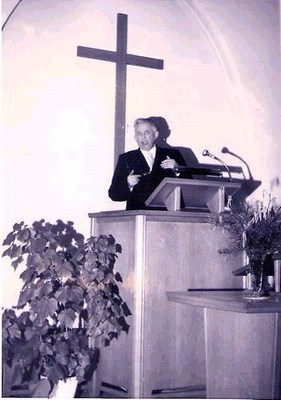 Back in Holland, he was already a minister of religion, he got ill. Very very ill. It turned out: it was tuberculosis. He went to Davos in Switzerland, to recover.
This was a dead end street for many who went there. About 2 in 3 never recovered and died there.

This would have been his fate too. But, the night he had an over 40 degrees Celsius temperature, and everybody assumed he would die that night, they gave him a medicine, with no name, only a number. Who knows, it just might help.... It was an antibiotic and Joop recovered completely. He was physically never strong, but a very disciplined man, moderate in food, totally abstained from the use of alcohol, didn't smoke(after his tbc-episode he was very anti-smoke) early to bed and early to rise. He reached the age of 84 years with 1,5 lung.



At 33, he met my mother, Anneke, and married her. She was ten years younger. As he could not find a job as reverend again, but still had to make a living, he made the - in my opinion - ill-fated decision to work as a civil servant in Assen under German occupation. He also fullfilled the role of temporary mayor of the city of Meppel (the town were his brothers Jacob, Hennie and Klaas were born years before) for several weeks, as they couldn't find anybody else to do it. Again megadaft in my opinion. He committed himself fully to the occupator in doing this. He and his wife had two daughters, my two older sisters.

When the Allies freed our country, there was no freedom for Joop. Having done some radiopropaganda, having worked as a civil servant for the occupiers, it mayorship, it was all quite incriminating.
He was arrested, but released again, the judicial procedure pending.
Dr.Wolf wrote a letter from America in his favour, telling what he had done for them. By the way, also referring to some 'odd views' mr Postma had, with 'political concepts more induced by religious conceptions than necessities of life'. Again, very contradictory.
Then came what felt like a stab in the back to Joop: they wanted to deny him the right to be a preacher for 10 years. At that point he decided to leave.
The young family already lived on a dodgy houseboat, evicted out of their house in Assen, and Joop fled the country leaving wife and two kids there. He did not see them in fact in 3 years, only letters.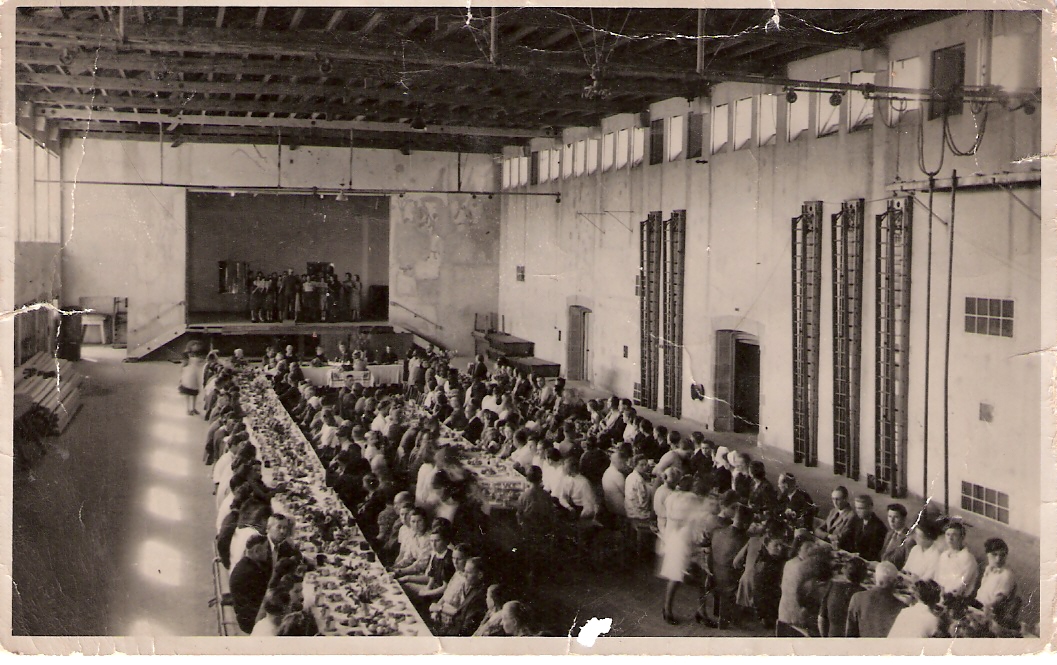 He went to Gronau, right across the border to a camp of Mennonite refugees, who were driven away from Prussia. Just like his younger brother Bert, he managed to get papers of a soldier who died at the Eastern Front, with the help of a mennonite textile-industrial from Gronau.The identity he got was of: Heinz Wiebe.
He later moved to camp Backnang, from there with a boat full of Mennonites to South America, the Charlton Monarch. They almost drowned on the way, as it was a floating wreck.


The camp in Gronau

The name Wiebe he later applied again in his life, as he gave it to his son as a first name. That's me. The identity card of Heinz Wiebe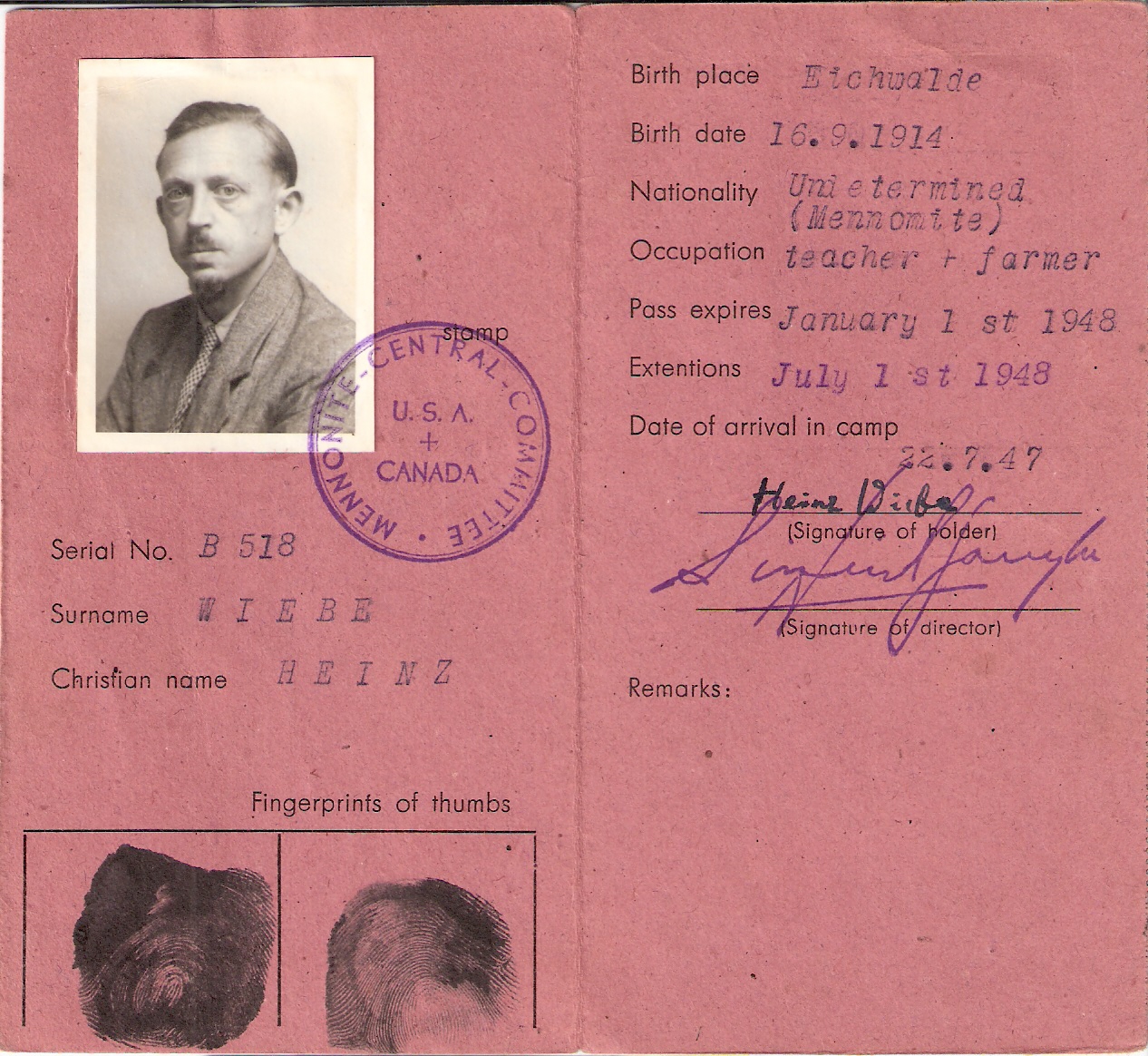 It's a nice Frisian name, but knowing what I know now, I can't help to have sometimes kind of mixed feelings about it.


Finally, in Paraguay, he revealed his true identity to the officials of the Mennonite Central Committe, who had helped him leave Europe, after having wandered around a for while. They of course felt he abused their good faith and were angry. In later life, he became the best of friends with them again. (See"Up from the Rubble", by Peter & Elfriede Dyck).






His wife Anneke, although she was succesful as a director of a girls home in Amsterdam, decided to join him in Paraguay.
Whatever motivated her to leave her good position and go live in the bush, beats me. Must be love.
Well, it's one of the reasons I'm here so that's fine.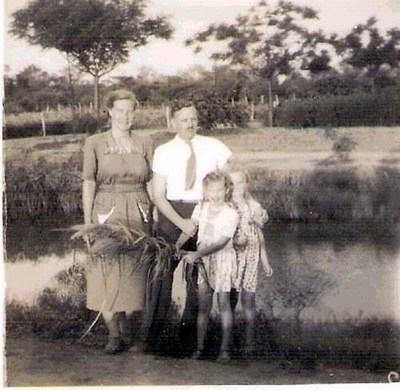 The family reunited in Paraguay. Joop worked as a preacherman and teacher in the Mennonite colonies there.
They did a bit farming, like everybody did overthere.
A 3rd daughter, Sietske, was born in the colony of Volendam.

They moved from there to Parana, Brasil and lived in South America till 1957.

Joop also went to work in Uruguay in the Mennonite colonies there.

Quite recently, my sister Janna Frouwkje Postma wrote about her life, and so also extensively about this period on a new site called www.openarchief.nl.




The ten years he was not allowed to preach in the Netherlands were almost over, when he decided to return to the Netherlands.

So Joop went back and turned himself in. They kept him detained for several weeks, then he got a pardon from the Dutch queen Juliana. It has been 12 years since the war, there were other priorities than keeping a preacher who collaborated imprisoned. Small stuff.



Although a lot of Mennonites had collaborated with the nazi-occupiers, some people gave him a hard time. Not so in Warns, Friesland. The past was discussed with the church council and bygones were left bygones. Joop even got his doctoral degree in 1958, for which he went to Marburg in Germany.
After that, he had a very productive life as a preacher, worked as a teacher in German language on several schools in Friesland. He did things for/in the community, e.g.:
- He was actively involved in a succesfull action to keep the local railroad. They went to the parliament in The Hague with twelve living cows.
- He helped to found a care centre for the elderly in Warns, the "Janke Tromp Hoeve", financed by a legacy of a man originally from Warns.
- He was involved in plan for a local shipyard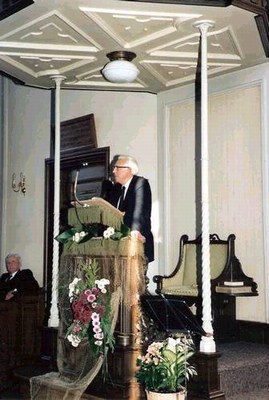 Joop was always very good at getting people enthousiastic for certain plans. Practical skills, however were not among his talents. This was better left to others.

In 1959 his son Wiebe was born in Warns. So there I was, ready to face life.
As said before, the name was no coincident, as Joop was under this same name as a familyname before.


In 1963, out of a certain restlessness I guess, Joop took a job as preacherman at the mennonite congregations in Sembach and Enkenbach in Germany. We stayed there for four years. Thanks to that I'm fluent in German up to this day.
In 1964 his mother Janna died.

In 1967 they returned. Back to Warns. Until his retirement in 1975 Joop stayed there a a preacher.

Than they moved to Appelscha, a village in the eastern part of Friesland. He still led an active life, doing studies, giving sermons and lectures in Holland as well as abroad, even temporary ruling a Mennonite congregation nearby in Wolvega.

In 1986, Joop and his wife lived through a great tragedy. Daughter Sietske died at the young age of 34. She had troubles with her husband, ran off and dissapeared a few days before Christmas.
On new years eve 1986 her lifeless body was found in the canal in Harlingen, Friesland, a few hundred meters from where she lived. She drowned, that's all we know, either self-inflicted or by accident.
It was terrible for my parents. They were heartbroken.

She was buried in january 1987 at the cemetary in Harlingen. On her grave now grows a huge beautiful rosebush.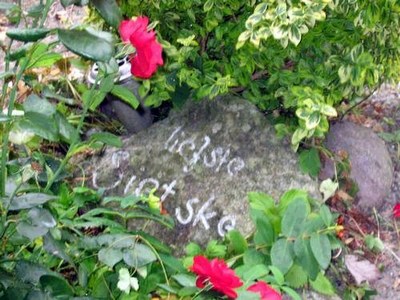 The stone on her grave just has the text "liefste Sietske" on it, meaning "beloved- or dearest - Sietske". No date of birth, no date of death.
It's quite a long time now, but I'll never forget this one special sister, born in the bush in Paraguay.

I loved her too, liefste Sietske.

My parents picked up the pieces, as one does after a disaster has struck you.
Joop stil was busy, as always, for several years.
Till his mind went.
The first signs of Alzheimer appeared around 1990. For himself this was the worst time, as he realised what was happening to him.
Later on, it was more a problem for the people around him, most of all my mother, who so bravely took care of this now fragile old man.

The confusion of Alzheimer allowed a much softer personality to surface.

After several though years, where the two still had a lot of nice moments too, he died on the 24th of june 1995, in the afternoon.
It was a very hot summer.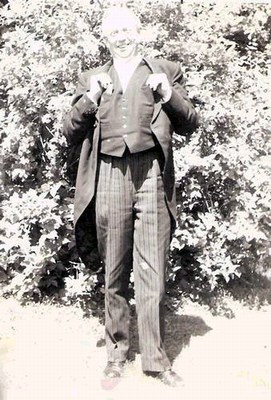 This is how I'd like to remember him: The proud preacher.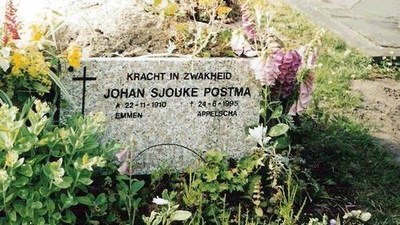 The text on his gravestone says: "Kracht in Zwakheid", meaning Strenght in Weakness.
It refers to a verse in the bible:

2 Corinthians 12:9-10



It's true, he had a lot of weaknesses, physically as well as in his mind.
But showed great strenght from time to time as well.

Contradictory but true.






Back to the hotel
To the Familyportrait