Be brave, Be curious, Be disruptive..
This web site is made as an assignment for International Business of Innovation personal skills developments. It shares my story, my experiences, my insights and my learning process during the first term of International business of innovation studies, In addition I would like to share further information, reflections and projects that may be related with my career and studies development.
I'm a philanthropist creative soul
I'm Amerigo Borghi, International student, settled in Amsterdam and ready to deal with life's challenges, moreover I would like to give my contribute to our society to improve human relationships and to create new interesting and fascinating innovations.
The new Path is a sustainable and more Equal World
I believe that we are here to discover the world, therefore take a deep breath and start the trip. For this reason I would like to offer my partnership in World Wide projects. I promote eco-friendly and ethically human projects. My aim is to create futuristic innovations and moral businesses. The purpose is to stimulate and raise awareness to create a better world through systems that can improve the quality of life.
We are moving from a post-industrial techno market which is characterized by linearity and standardization (think of the factory model introduced by Frederick W. Taylor and Henry Ford), to a social-ecological era. This new era revolves around customization, personalization, differentiation and distribution. Complexity is shifting from something that is mostly two-dimensional and that can be addressed sequentially, to something that is threedimensional that demands synchronic and holistic attention and a more heuristic approach. As predictability becomes more difficult and uncertainty and innovation become the norm, the techno market view is no longer fit for purpose. I shift is needed, above all, in the mentality and among the consolidated conventions, I'm here to try to change these trends looking forward to a sustainable and human respectful scenario.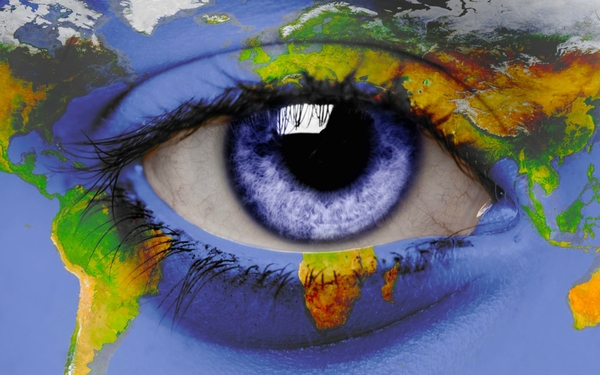 My 5 Qualities
Strong determination
Empathic and Effective Communicator
Keep the team united
Dynamic point of view
Open mindset to changes
---
5 Steps of the Creating Process
Think
Understand
Believe
Share
Materialize
---
Favourite quotes
Here I Post every week a new quote that I would like to share with the world:
Creativity is putting your imagination to work, and it's produced the most extraordinary results in human culture.

"Sir Ken Robinson"
---
PARTNERSHIPS