The tree that survived them all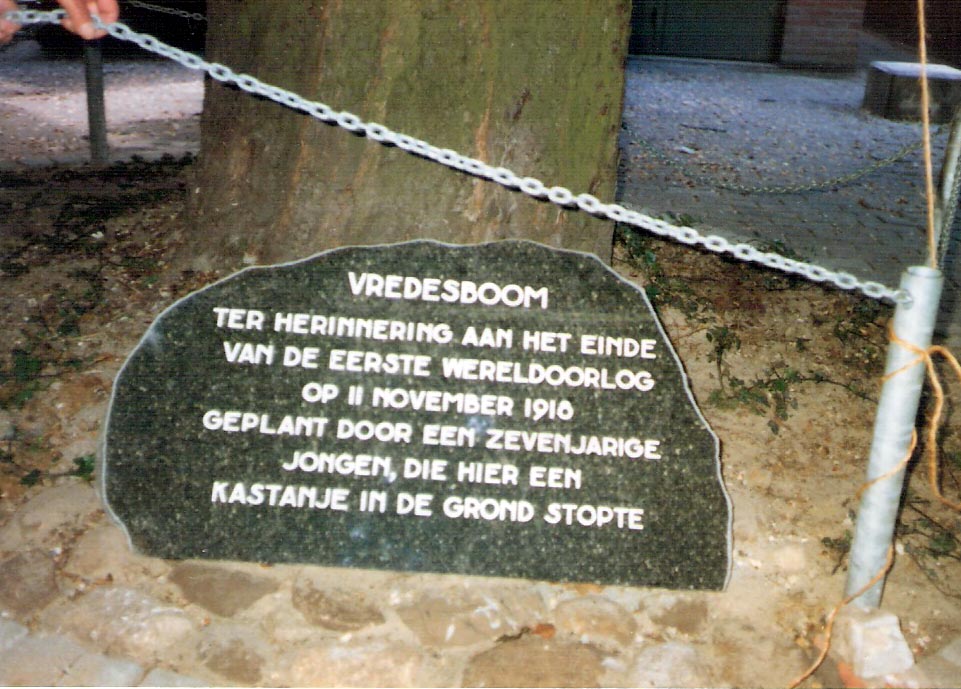 In a small corner of the Stationstraat in Emmen, behind a block of appartments and a Kebab-house, close to the crossing with the Hoofdstraat, stands a nice chestnuttree. If you don't know it, you'll just walk by to the main street of Emmen and go shopping.

There is a small sign at the foot of the tree, saying:

"Peacetree

In remembrance of the end of the First World War
Planted on the 11th november 1918 by a sevenyear old boy
who put a chestnut in the ground here"

This boy was my father, Joop Postma.

Europe had been at war, the Netherlands did not participate. Nevertheless, a lot of Belgians, who did not want to die in ditches in Flanders and the North of France, fled to Holland and some of them found a warm welcome in the Hotel of Sjouke and Janna Postma. As the war ended, joy was great. Little they knew of course that this century would see another great war.
As I write this down in 2008, my father and all his brothers and his sister are dead. By violence in war, by nature, by their own choice.
But the tree will live to be 100 and more.

I hope many small boys will plant even more trees, but never because of the end of a nasty war..........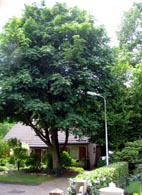 One of his 'descendants' grows in my mothers garden. As the one in Emmen is nice, this one is even nicer.











Back to the hotel
To the Familyportrait