Information skills
learnings and insights
information skills is about how to process and find information affectively.
to find information we learned to use new database, what is really cool because i never thought we could acces to some much databases. IBIS even got a acces to a database which normaly isn't used by inholland!
we started of with Marette explaining how we should goolge. the first thing that came to my mind was that probably everybody in the class new how to do that, and i was pretty much right. Anyway I we did learn some usefull insights on how to do it more effectively, and this wil probably come in handy from time to time.
We also learned on how to mindmap, a kind of orginanized brainstorm web;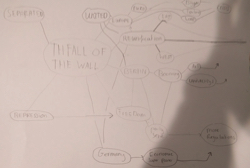 Mindmapping is a really usefull way make of all the loose pieces of research a whole start.
I used it for the assesment of International world of business, a after i did this i knew were to start and how to write it all down.
Last but not least we learned how to quote other websites, autors etc in our essay's. This is really important becuase if you dont know how to do that you wil certenly plagarize.