What made me build his site



One day about 1,5 year ago I sat behind my desk, not really knowing what to do.
Just like that I started up my browser and googled for the name of my late uncle Klaas Postma, older brother of my late dad. Klaas is, in my view a great hero, who gave his live in the nastiest conflict of the 20th century, World War II.
He was the initiator and one of the leaders of a resistance group in Utrecht, NL. That was about all I knew by then.
To my great astonishment, a whole website was dedicated to this man. I found out his remains lie in an honorary grave in Utrecht, together with 17 others from the "Oranjevrijbuiters". Webmaster: Henk Kerkhof, whose father also was one of the 18 victims, and even related to me through his mother. A very sympathetic man.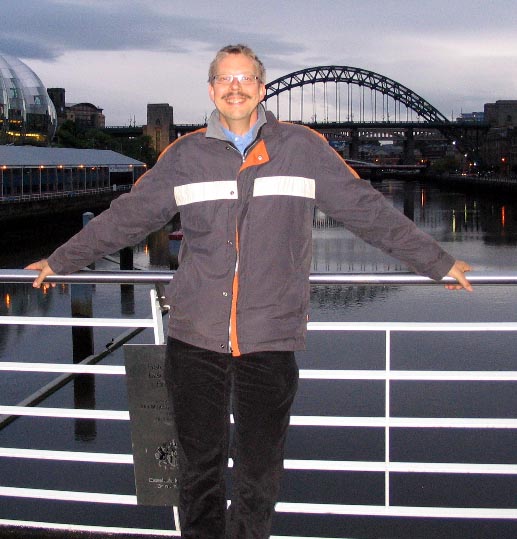 This made me think about my whole family from fathers side. Why didn't I know this? Or even more odd: Why did my father not know about this monument, or did he just not talk about it?
The answer is straightforward: The family exploded due to fundamental political differences.

Where one brother was a high-rank official in the Dutch national socialistic imovement, the NSB, the other was in the resistance, fighting a just cause against the German occupator. Yet another suffered terribly in the Dutch East-Indies in a Japanese concentration camp, as did his wife and kids. After the war, the only sister and her mum were on unclear grounds(to me at least) locked up in camp Westerbork but released shortly afterwards. My dad worked as a civil servant during nazi-occupation and did a bit of propaganda. For this he was convicted afterwards. Last but not least, the youngest signed up for the Waffen SS and fought in the Sowjet-Union. Their dad Sjouke died of bad health

and grief

in 1943. He was opposed to nazism.

Me on a bridge
Victims, collaborators and bystanders all in one family. And a huge pile of skeletons in just as many cupboards......






.

I did not know all of this 2 years ago, at least not as much in detail. Something triggered me to seek contact with cousins, read stuff and find out their story, of each of my uncles and my aunt. "Google was my friend", in finding info as well as finding adresses and telephonenumbers with the scarce info I had. It was a great experience, starting of with the finding of the son of Klaas, John, with the help of the civil registration in Utrecht. I found Christa, Hennie's daughter, talked to and emailed with kids of Jacob, asked my mother and two still living sisters and went to visit uncle Berts remaining son.

Each one of them knew something, mostly of course about their own dad, and fragments about the other 5. It was like a puzzle. With every one of the bits and pieces I got a bigger picture. Fascinating. Honestly, they all were kind to me, happy to tell about their lives and, of course interested in what I could tell them.
What happens next? Who knows. I hope for good contact, but will just wait and see. I told the story. Neither one of the generations I told about are longer amongst us, only in the minds and hearts of their descendants. And instead of a thousand-year empire, I wish thousand years, and more, of peace for us and the generations yet to come.

Wiebe Anjo Postma, Tilburg, July 2008

Back to the hotel
To the familyportrait