Dear Nepalguide Visitors N<![if !vml]>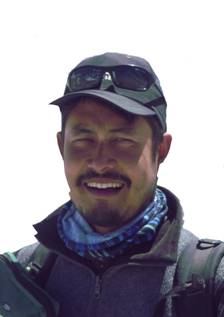 <![endif]>amaste Photo's
My name is Bala Ram Khadka and I am a registered trekking guide in the Nepalese Himalayas. After working several years as a porter, and becoming fluent in English language, I became a guide in 2005. I have spent the past 6 years as a professional trekking guide, working for several trekking agencies and I am also working as an independent trekking guide.

During the last 10 years, I have become very familiar with all trekking destinations in Nepal, including of course the popular Everest, Annapurna and Langtang regions. I am very knowledgeable about local flora and fauna, cultural history and environmental issues in the areas where I trek. For Trekkers who desire to traverse high passes or to climb peaks, I can accommodate this challenging and rewarding adventure.
There are many types of treks in Nepal ranging from relaxed easy trekking where you can experience Nepalese Culture and Village life, to tea-house trekking in popular regions. There are also many unique treks into areas of Nepal that are off the beaten track and seldom visited by foreigners. All treks offer spectacular scenery and a unique chance to experience Nepali culture. I can tailor your treks to meet your wishes.

My clients have been very pleased with my professional guiding services, and you may read some of their comments on my website listed below. You can also see pictures from the various areas where I commonly lead treks. My rates are competitive, and I can offer you a unique and challenging experience of a lifetime! Please contact me at the email address listed below if you have questions or if you would like to receive an inquiry of a trek. I will look forward to hearing from you!
Special teaser from Nepal