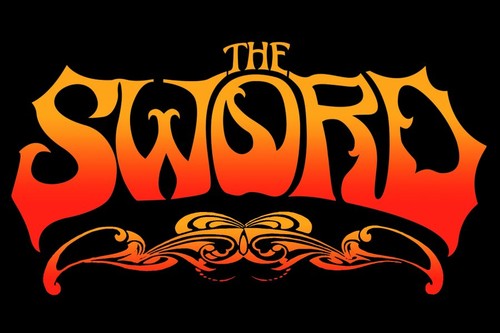 The Sword's Logo
The band
The Swordis an American heavy metal band from Austin, Texas. Formed in 2003, the band is composed of vocalist and guitarist John D. Cronise, guitarist Kyle Shutt, bassist Bryan Richie, and drummer Santiago "Jimmy" Vela III. Originally signed to New York-based independent label Kemado Records, the group released its debut album Age of Winters, which was largely written by Cronise before the band's formation, in 2006. The follow-up, Gods of the Earth, was released two years later, and gave the group its first entry on the US Billboard 200 chart.
In 2010 the band released Warp Riders, a concept album centered on an original science fiction narrative, which marked the first time the band had enlisted an external producer in Matt Bayles. Original drummer Trivett Wingo left the group later in the year, and was replaced briefly by Kevin Fender before Vela joined in 2011. After leaving Kemado and signing with Razor & Tie in early 2012, the group released its fourth album Apocryphon in October, which is currently (as of June 2013) being promoted on the Apocryphon Tour.
The Sword is commonly categorized as a doom metal or stoner metal band, and is heavily influenced by groups such as Black Sabbath and Sleep. The group has toured with a wide range of fellow metal artists, including local band ...And You Will Know Us by the Trail of Dead and stoner group Year Long Disaster, and has also been chosen to support Metallica on a number of recent tours. Their first album Age of Winters failed to chart, but their subsequent releases have all gained increasing commercial success, with Apocryphon charting in the top 20 of the Billboard 200 chart.
To contact me via e-mail, click here.
For contact data, click here.