who is DJ Bierter ?
===========================================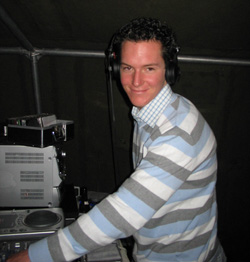 Name:: Bert Janssen
Age:: 18 years old
Birthday:: 18-04-1988
Occupation:: Student, Disk Jockey
Hobbies:: Dj'ing, KSA, Tae Kwon Do, Going Out
Girlfriend:: No
Style:: All-round!!


Extra information::
Life turns out very different than you think it would. When I was just a little kid I never thought I would become a DJ. I didn't know that someone like that even existed. The first time I heard of mixing music was 3 years ago. A friend of mine gave me a program so I could mix at home. A year and half later I bought my own real material and started DJ'ing at home.
At this moment I am rocking the tables for over 1,5 Years. I have played for audiences up to 300 people. Like every DJ would hope, I also hope to earn my money with Dj'ing.