Welcome!
On this site you will find info about Atari computers and the modern operating system FreeMiNT that can be installed on them. Please use the navigation table in the frame on the left. Below you see how the desktop of my Atari ST changed through times. I have used Atari computers since I was a little kid. Thanks to ARAnyM I can still use my favourite platform on any computer hardware I like.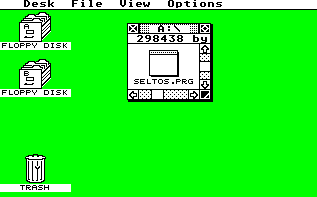 GEM Desktop appearance through times.
In Atari ST Low resolution, 320x200 pixels.
Below some topics, and there is much more! I hope you will enjoy browsing through my pages.
Dennis van der Burg
---
---

Last updated 05/01/2006
e-mail